We work alongside big brands, managing the entire production process.
Modeling
From your idea to the model. We thoroughly study every shirt details according to fabric type.
With our CAD stations and the Lectra System everything is fast and smooth.
Fabric drafting and cutting
Fabric laying with quality control followed by IMA automatic cutting. Manual cutting for fabrics with stamps or for particular fabrics such as silk or light fabrics.
Manufacturing
The manufacturing consists in the preparation of all the components of the shirt, with the pre-ironing, assembly and final ironing phases. We carry out a specific process based on the model to maximize Quality.
Controll
We Quality control every single shirt throughout all the Production processes.
Ironing
The shirt is then ironed with different methods depending on the type of shirt, with specific ironing machines.
Packaging
Once the shirt has passed the Quality Controls, we fold it or hung it with relative packaging.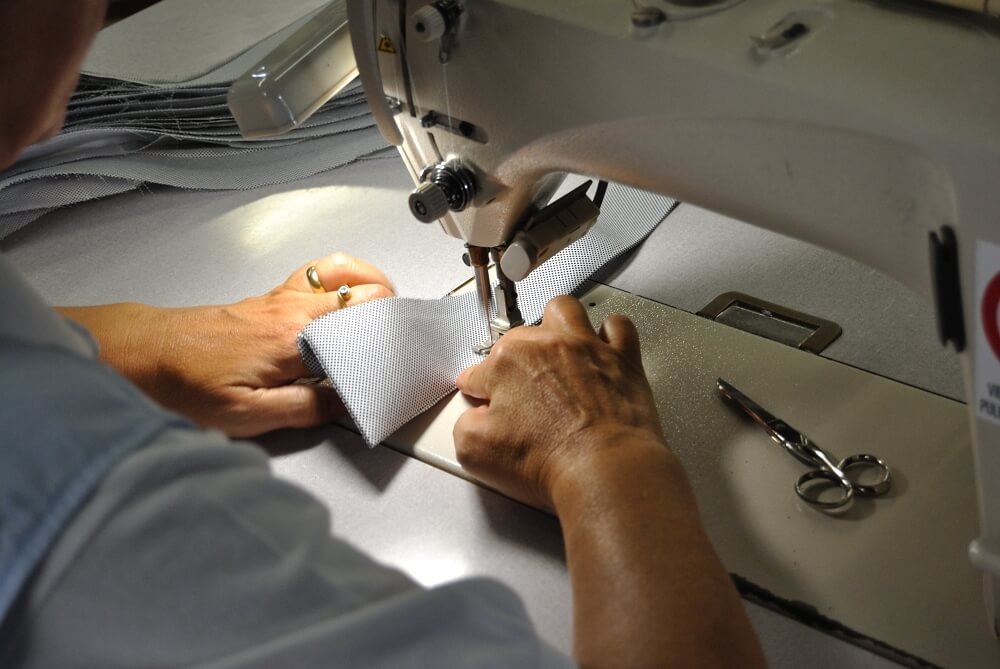 For each shirt it is possible to apply customized thread embroidery with external embroiderers.
Modeling phase, model development, cad placement (Lectra System).
Fabric spreading and cutting (IMA automatic cut).
Sorting work operations.
Machining of adhesive parts.
Pre-pack preparations.
Assembly of shirt parts (latest generation linear machines).
Buttonholes, buttons (latest generation buttonholes and buttons).
Buttons welding Ascolite System.
Thread cutting, shirt check.
Ironing, folding, packing and shipping.
Get in touch for a quote
You will be contacted as soon as possible with a tailor-made proposal for your Brand.
Contact